weather resistance
Our aluminium bifold doors can help protect properties against the elements with their excellent weather resistance. With high quality EPDM gaskets and weather brushes, end users can place confidence in the quality of these doors.
minimal maintenance
These aluminium bifold doors are very easy to maintain, requiring only minimal upkeep throughout their lifetime. Your customers can enjoy market leading performance without the hassle of meticulous maintenance.
large glazing area
Designed to provide slim sightlines, you can help homeowners transform their space easily. Our aluminium bifold doors offer panoramic views and can fill their home with natural light for a more welcoming environment.
durable materials
With the inherent strength and resilience of the materials used, these aluminium bifold doors will not be impaired by moisture. They will be able to endure for years to come without showing signs of warping, rotting or bowing.
versatile

aluminium bifold doors
As a result of their stylish and contemporary aesthetic, these aluminium bifold doors can be the ideal addition to any residential or commercial property in Baillieston, Glasgow or beyond. They can connect the customer's home and garden or be fitted as an internal divider for a sleek and sophisticated aperture.
Several elements can also be customised to complement the look and feel of the individual property perfectly. Your customers can choose the perfect colour, configuration and door furniture to suit their needs and turn their vision into reality. Whether they need to blend in seamlessly or boldly stand out, our aluminium bifold doors can achieve the desired result.
Request A Quote
aluminium bifold door

innovation
In addition to being an attractive option for any residential or commercial building, our aluminium bifold doors are extremely efficient at retaining heat and enhancing the thermal performance of a property. End users can benefit from this efficiency by reducing their reliance on central heating with the potential to save money on energy bills.
As well as thermal insulation, these aluminium bifold doors also offer excellent levels of sound reduction to allow homeowners to enjoy a more peaceful environment. Whether they are in Baillieston, Glasgow or further afield, these aluminium bifold doors are the perfect option to give your customers. Request a quote today to find out more.
Request A Quote
Value for money
We ensure you receive only the best service and quality products when you choose Made for Trade. Request a quote from us today, and we will provide you with a cost tailored to your specific needs, meaning you get the best possible value. You can also speak with us about applying for a trade account if you are a trade customer.
Why Choose


Made for Trade Windows?
In addition to supplying only the highest quality products, we take pride in our excellent service. We understand how important it is to get fast and accurate quotes to ensure the best experience for your customers. That is why we offer same day quotes on all our standard products, allowing you to provide a timely service.
In addition, we will also deliver standard products within ten working days to our showroom for collection or direct to the site for utmost convenience. Our double and triple glazed products also come with a ten year guarantee to provide peace of mind and confidence in our quality. Choose nothing less than excellence when you choose Made for Trade.
REQUEST A Quote
Best place by far for all your uPVC doors and windows, made by a team of dedicated and experienced fabricators who work to the highest standards and take pride in their work. All backed up by an equally experienced and professional office and admin staff who are approachable, knowledgeable and friendly and will answer any queries or concerns you may have to give you the best products at the best price. Open to trade and public alike.
Brian Johnstone
Just had my front door, patio door and windows fitted. The guys arrived promptly, got on with the job, cleaned up and left. Kind of like how it should be all the time but very often isn't. The workmanship was first class. Very happy customer.
Jim Gallagher
how much do these aluminium bifold doors cost?
Due to the bespoke nature of these doors, we encourage you to request a quote from us if interested. Once we have the necessary information, we will provide you with a tailored quote that ensures you and your customers get the best value for money.
can they be made to be wheelchair accessible?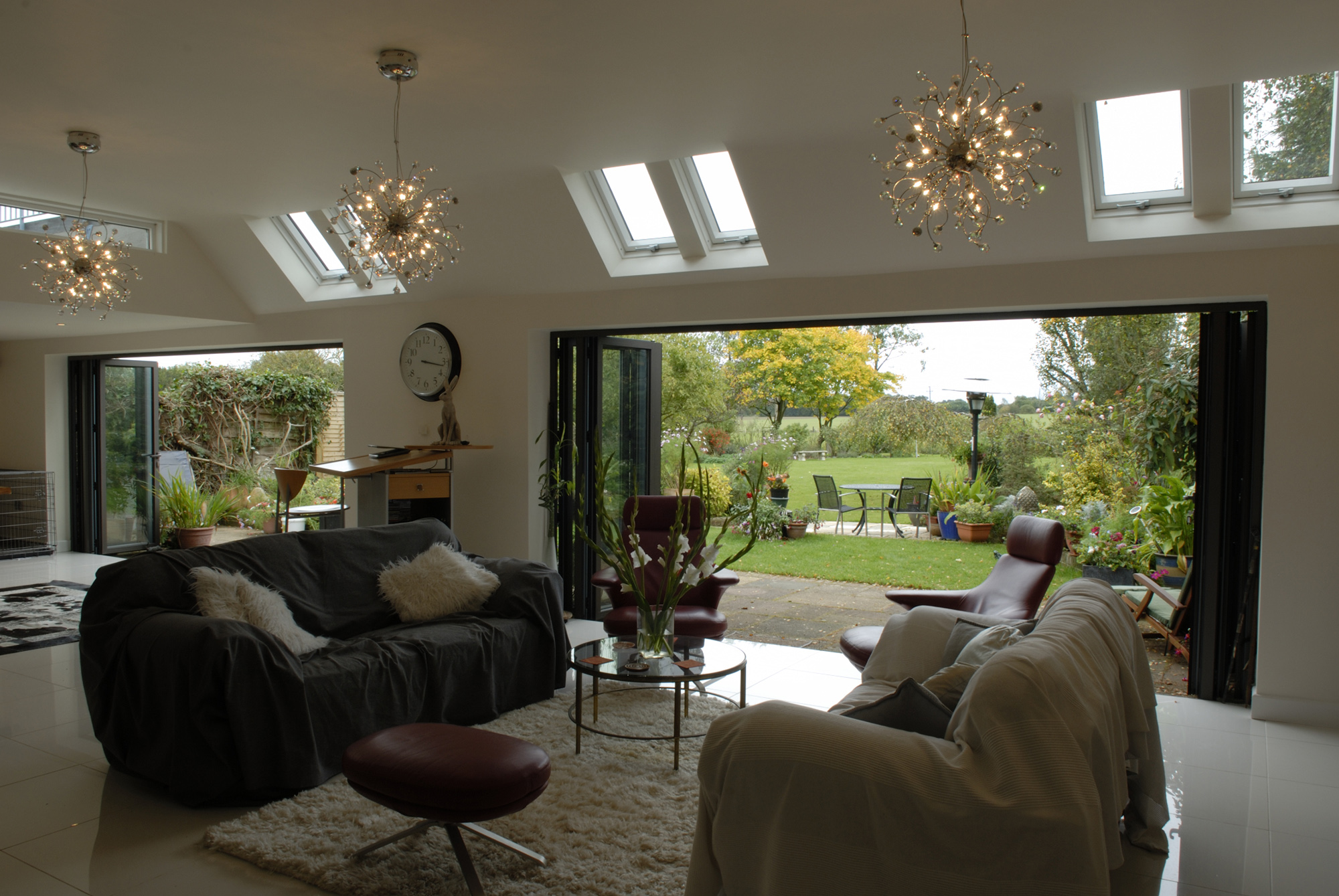 aluminium bifold door

prices online
Whether you are near us in Baillieston, Glasgow or based further afield in our coverage area, we can help you expand your offering with these aluminium bifold doors. Their versatile appearance and outstanding performance means they can effortlessly enhance the look and feel of any property. Request a quote or call us on 01417 376 714 to find out more.
REQUEST A Quote