bespoke designs
As well as being available in an extensive range of colours, these sliding doors have many hardware and glass options you can offer your customers. With so much control over the design, you can easily make their vision a reality.
space efficient
With their innovative space saving design, these sliding doors are ideal for smaller properties. The inline sliding feature will help your customers utilise their space and make the room feel larger and more welcoming.
large glazing area
The sliding doors that we supply feature large glass areas and fewer vertical frames, offering panoramic views for end users to enjoy. Your customers can also benefit from enhanced light intake to transform the living space.
easy operation
Our sliding doors have been designed to include features such as adjustable tandem rollers and anti-lifting blocks to ensure a secure and effortless operation. End users will be able to enjoy these sliding doors with ultimate ease.
supply only

PVCu sliding doors
Our market leading sliding doors are available in two, three or four panel options and are compatible with our other window and door products. Sliding doors are ideal for customers with less space to work with or where a door opening inward or outward would inhibit access or restrict space.
They can also act as strong and resilient insulators against the harsh elements, allowing end users to have peace of mind that their home is protected. Our sliding doors offer effective insulation to minimise heat transfer and reduce the need for central heating. This can help your customers to save money on energy costs and enjoy a consistently comfortable environment.
Request A Quote
sleek & stylish

appearance
As well as the many practical benefits, they are a stylish addition to any property. With so many combinations and configurations to choose from, the versatility of these sliding doors means that there is a design to suit every customer, no matter the property's aesthetics or surroundings.
These sliding doors can be manufactured using a range of colours which will retain their appearance even when subjected to unpredictable weather and natural wear and tear. End users won't have to re-paint or re-stain these doors to retain their stunning appearance. These sliding doors can be enjoyed for years to come by homeowners throughout Baillieston, Glasgow and beyond.
Value for money
Offer your customers sliding doors that leave competitors standing when you choose Made for Trade. Request a free quote from us today to receive a bespoke cost tailored to your project's specific needs. You can also talk to us about applying for a trade account if you are a trade customer.
Why Choose


Made for Trade Windows?
We ensure that the sliding doors we supply are manufactured to your exact specifications in terms of finish, colour and glass. Here at Made for Trade, we only offer products of the highest standard and quality, so you and your customers can be sure that our sliding doors are an investment that will stand the test of time.
To help you meet the needs of your business and provide timely service to your customers, we offer same day quotes on all our standard products. Not only that, but we will deliver standard products within ten working days to our showroom or directly to the site. Our double and triple glazed products also come with a ten year guarantee so that you can choose our sliding doors with confidence.
REQUEST A Quote
Best place by far for all your uPVC doors and windows, made by a team of dedicated and experienced fabricators who work to the highest standards and take pride in their work. All backed up by an equally experienced and professional office and admin staff who are approachable, knowledgeable and friendly and will answer any queries or concerns you may have to give you the best products at the best price. Open to trade and public alike.
Brian Johnstone
Just had my front door, patio door and windows fitted. The guys arrived promptly, got on with the job, cleaned up and left. Kind of like how it should be all the time but very often isn't. The workmanship was first class. Very happy customer.
Jim Gallagher
are they easy to install?
Yes, they are! Our sliding doors are made to your exact specification, which means you and the homeowner can benefit from a smooth and streamlined installation process.
what security features do they offer?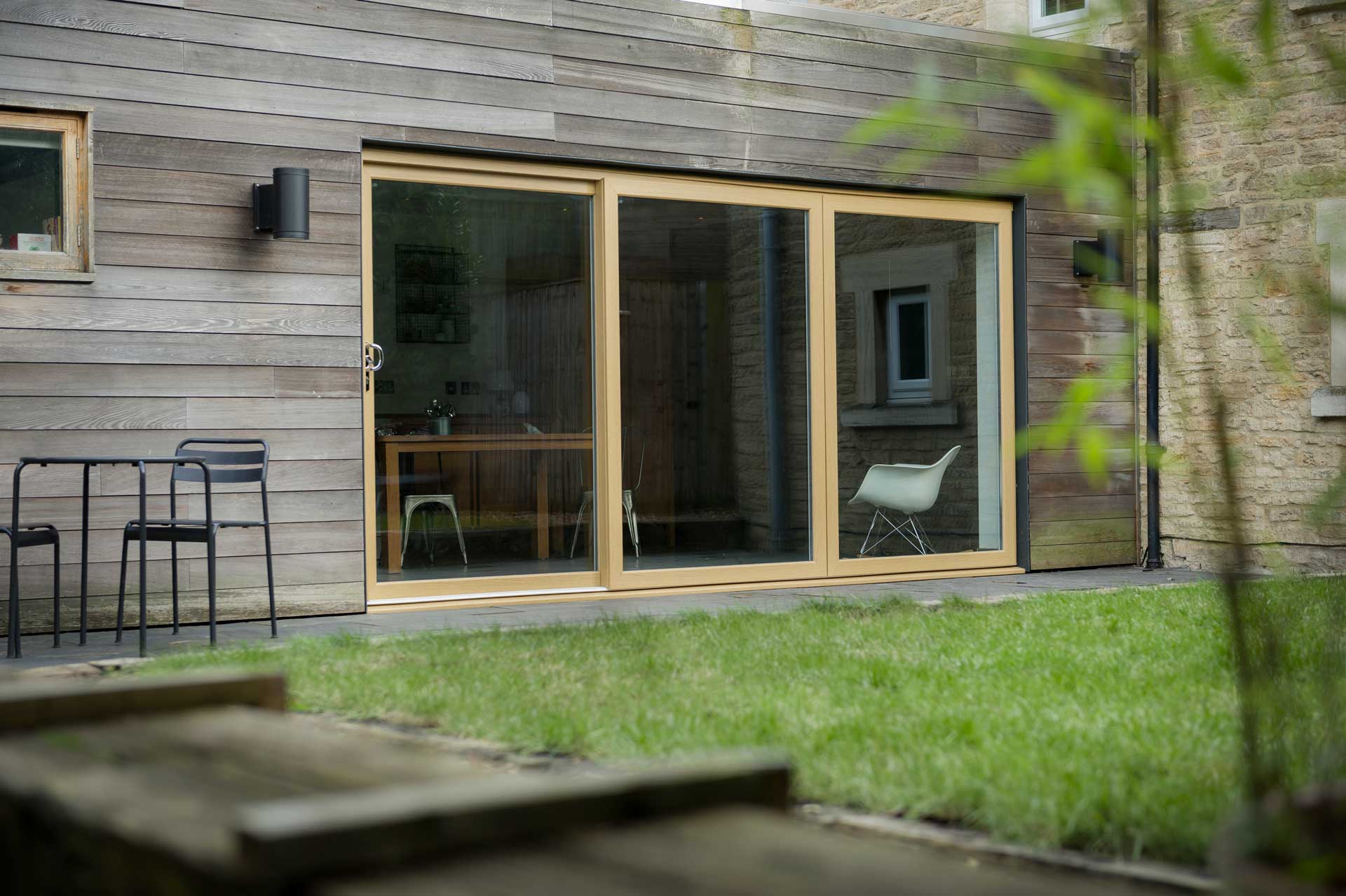 sliding door

prices online
No matter the scale of the project or whether you are near us in Baillieston, Glasgow or beyond, we can help you expand your offering with these unique, long lasting sliding doors. Request a free quote from us today to find out how you can easily offer more to your customers.
REQUEST A Quote